coquito (puertorrican rum holiday drink). Cruzan® rum cocktails provide instant refreshment on hot summer days. Make any rum cocktail at home with easy to make recipes. Browse & Discover Thousands of Cooking Food & Wine Book Titles, for Less.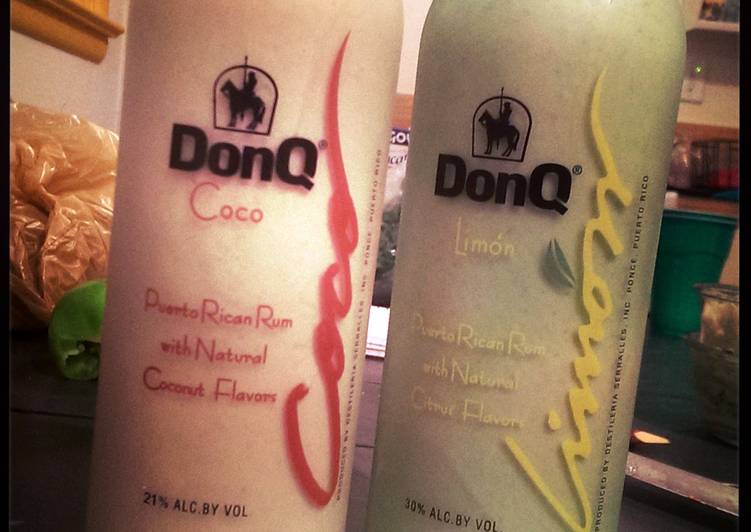 It's sweet and has a pronounced coconut flavor. Make this coquito recipe for a delicious Christmas drink that feels like a tropical dessert and cocktail all in one! Coquito – A Tropical Way to Holiday If you like coconut and eggnog, you'll love this authentic Puerto Rican beverage! You can have coquito (puertorrican rum holiday drink) using 7 ingredients and 3 steps. Here is how you cook it.
Ingredients of coquito (puertorrican rum holiday drink)
It's 2 can of condensed milk.
Prepare 1 can of evaporated milk.
You need 1 can of coconut milk or cream.
You need 2 tbsp of cinnamon.
You need 1 1/4 tbsp of lime zest.
You need 1 1/2 tsp of vanilla extract.
You need 2 cup of clear rum (preferably Bacardi).
Coquito is a thick and creamy tropical drink that mixes silky GOYA® Coconut Milk with sweet GOYA® Cream of Coconut, cinnamon and rum. Make it for your next holiday celebration and enjoy it with family and friends. Coquito is a traditional Puerto Rican drink that is usually made for Thanksgiving and Christmas. It is sometimes referred to as "Puerto Rican Eggnog".
coquito (puertorrican rum holiday drink) instructions
Add all the ingredients in a large bowl, mix well until all is blended..
Transfer to a sealed bottle(s).
Refrigerate, the colder the better..
However, this recipe is the egg-less version, making this not an eggnog. Coquito is a traditional coconut punch served at Christmas and New Year's celebrations in Puerto Rico. The creamy, sweet drink is similar to eggnog with rum but with the tropical element of coconut. Caroling groups stroll to visit friends and are happy to be greeted with a coquito. Coquito is Puerto Rico's version of eggnog (except much better).