Berry smoothie. Chef-crafted smoothie recipes built on farm-frozen, organic fruits and vegetables. Let food take care of you with Daily Harvest's chef-crafted smoothie recipes. We chose strawberries, blackberries, raspberries, and bananas to be our base, but any combo of fruit is great.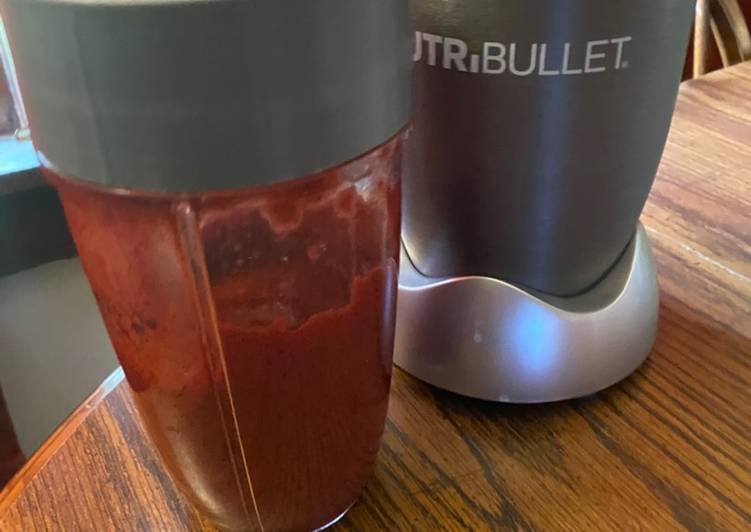 There are many great liquids to put in a smoothie. We recommend fruit juice or milk (any type, including nut and soy milks), or kefir, a fermented dairy milk that has even more belly-friendly probiotics than yogurt. Fresh berries are blended with milk, yogurt, and chia seeds to create a healthy, on the go meal or snack for any palate. You can cook Berry smoothie using 2 ingredients and 1 steps. Here is how you achieve it.
Ingredients of Berry smoothie
It's of Frozen mix berries.
You need 1 1/2 cup of orange juice.
We love smoothies from strawberry banana to uber healthy green smoothies and even blueberry smoothies! This mixed berry smoothie is simply frozen berries, banana, vanilla Greek yogurt, liquid of your choice, and sweetener if you desire. I buy bags of mixed frozen berries and always have a few in the freezer for when a smoothie craving strikes. I typically make these smoothies with apple juice as it eliminates the need to add any sweetener later on.
Berry smoothie step by step
Blend.
This is a great smoothie consisting of fruit, fruit juice and ice. I like to use whatever fresh fruits I crave that day. Any kind of berry, mangos, papayas, kiwi fruit, et cetera make a great smoothie. Succulent blueberries are bursting with flavor in this healthy smoothie, which is also loaded with potassium-rich banana and vanilla for sweetness. Blueberries and grape juice are featured here.