Instant cocoa coffee. Place the cocoa mix and instant coffee granules in amounts for one serving (as directed by each) into an empty mug, along with the cinnamon. Stir in a small amount of the heated milk to create a paste with the coffee mixture. This is easier to do with a fork than it is with a spoon.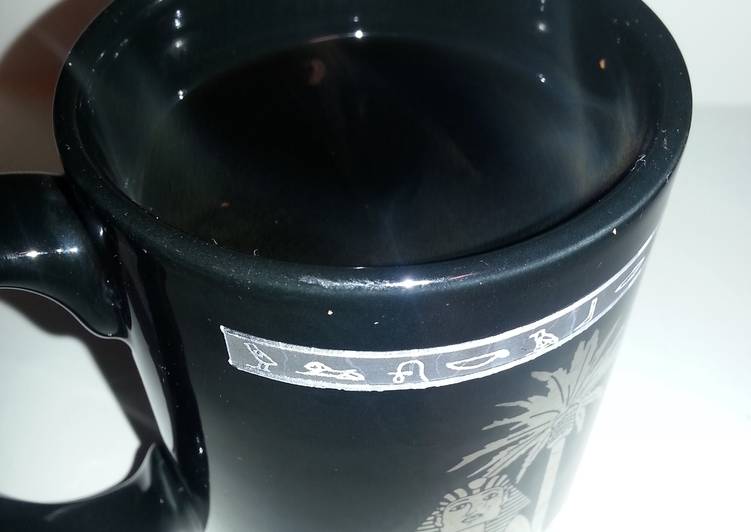 This specialty instant coffee was made with campers, hikers, and adventure-seekers in mind; the evergreen trees and canoeing couple illustrated on each pack says it all. Officially known as dalgona coffee, this South Korean beverage is comprised of instant coffee, sugar, hot water and milk. To make it, simply whisk the instant coffee, sugar and hot water together. You can have Instant cocoa coffee using 6 ingredients and 6 steps. Here is how you cook it.
Ingredients of Instant cocoa coffee
You need 10 cup of water.
You need 5 tbsp of instant coffee.
You need 2 tsp of ground nutmeg.
It's 1 1/2 tsp of almond extract.
Prepare 2 tbsp of vanilla extract.
It's of sugar.
Beat until combined, scraping sides of bowl occasionally. The Instant Pod is easy, convenient and fast, and delivers rich, smooth flavor in every single cup. Enjoy fast, fresh coffee or espresso—your choice—with Instant Pod. Pop in your favorite K-Cup pod or Nespresso capsule and brew coffeehouse flavor into every single cup.
Instant cocoa coffee instructions
Add 10 cups of water to your coffee maker..
Add 2 tablespoons of vanilla extract and 1 1/2 teaspoons of almond extract to the water..
Place your coffee filter into coffee maker and add 5 tablespoons of instant coffee and 2 teaspoons of nutmeg..
Close up the coffee maker and hit whatever button you hit to brew. (Not all coffee machines are the same).
After its done pour yourself a cup and add sugar to taste..
ENJOY! (Be careful its hot).
But putting cocoa in coffee is tasty and not harmful, so it might be worth a try. In fact, it might be the thinking person's drink. Mix together the cocoa, sugar, and cinnamon if you add it. Pour in a tiny bit of milk and stir to make a paste. Slowly add the rest of the milk and then the hot coffee.